Inspired by the movie "The Martian" I've created this personal project to design what a possible sequel could look like and written a personal synopsis as a base of my designs:
A team of astronauts return to their old base on Mars only to discover another mysterious bigger base on the other side of the planet. The base seems to be abandoned recently, as no one can be found. Mars' surface seems to have changed as well in

that

area. While exploring it, the team discovers an eerie underground system in the depths of the base and trying to figure out if this was built by an alien civilization from another habitable planet.
EXT Design Explorations / Form Language 
(50 designs experimenting with different shapes / create keywords / combine them)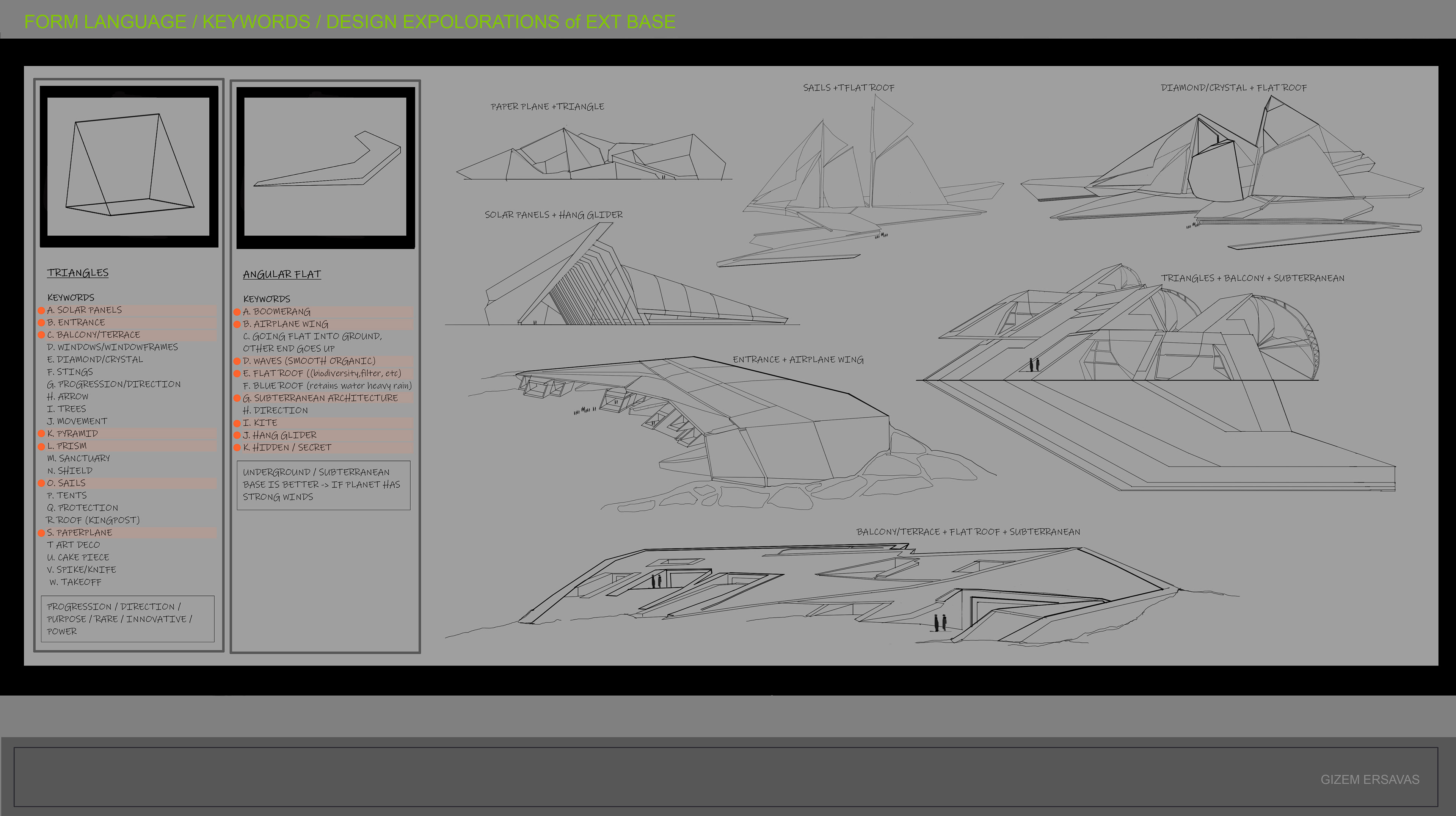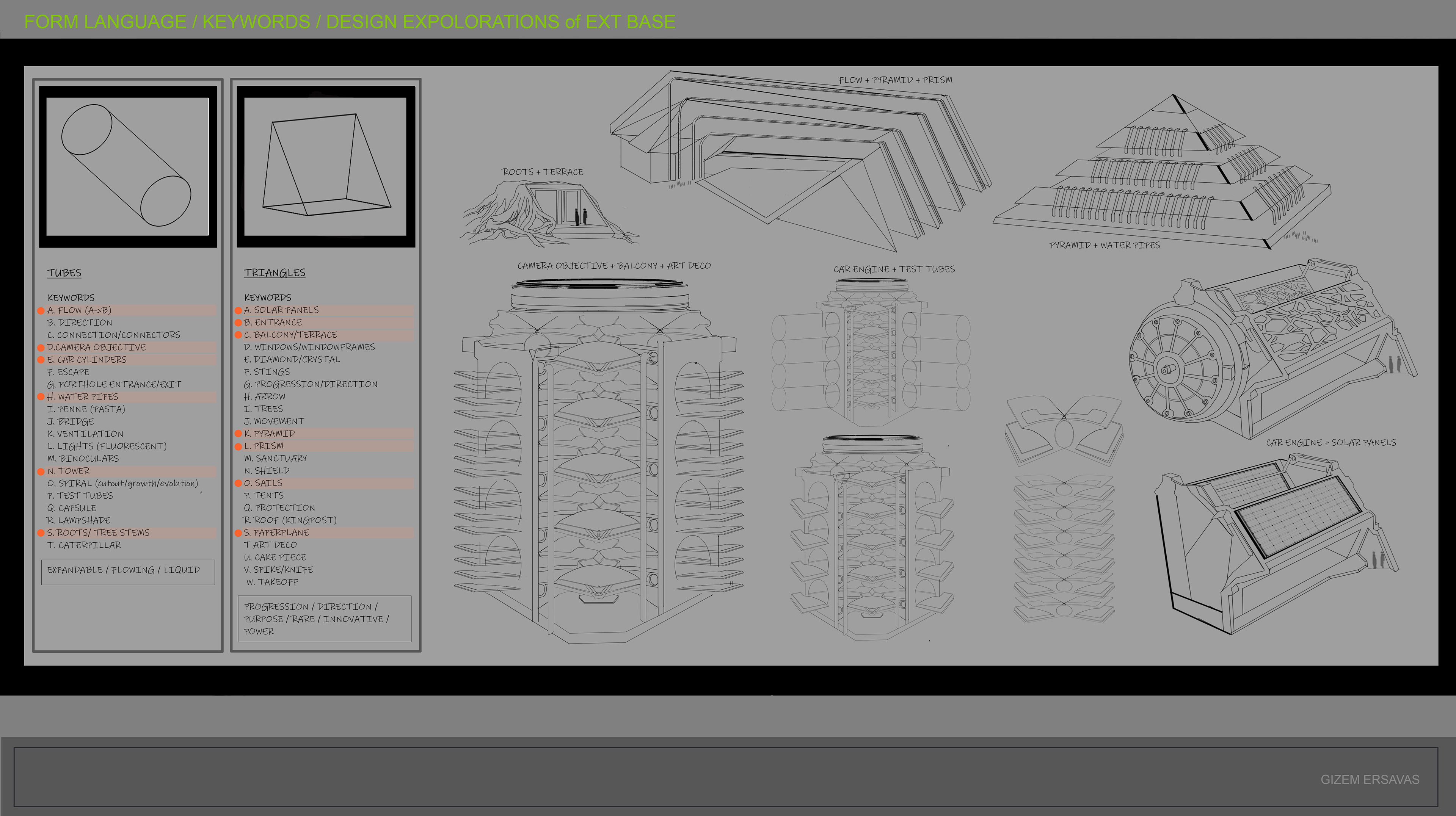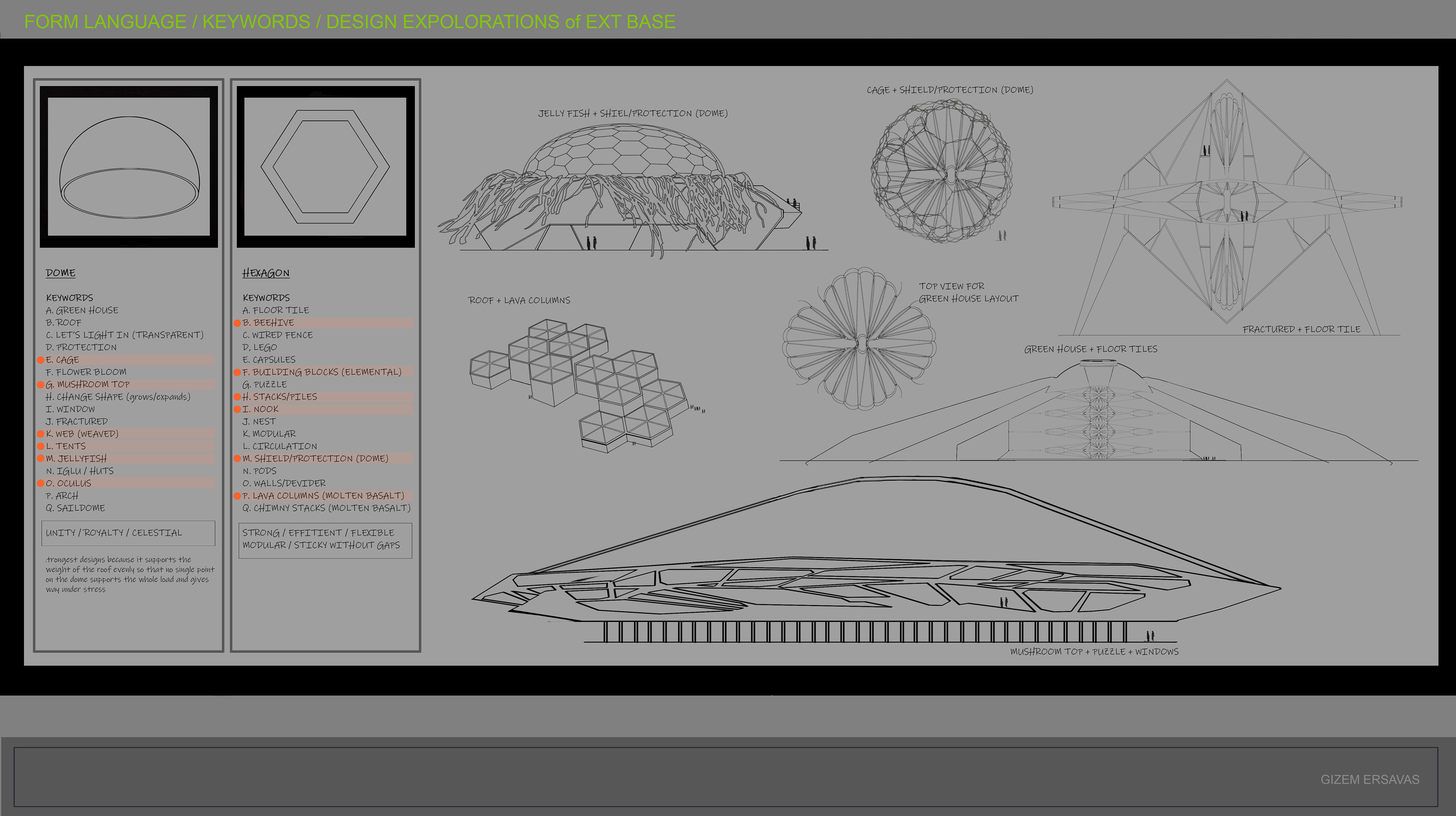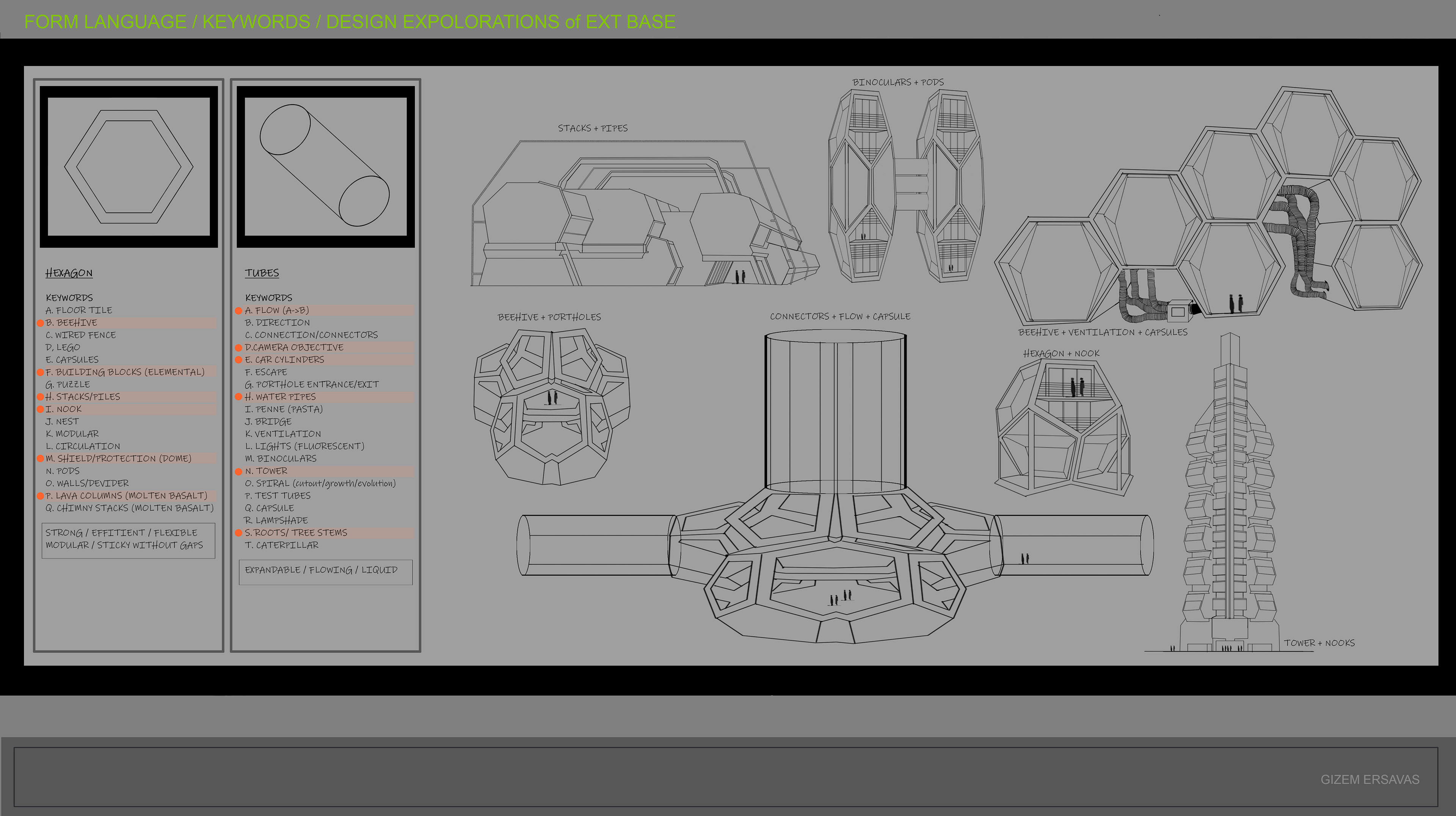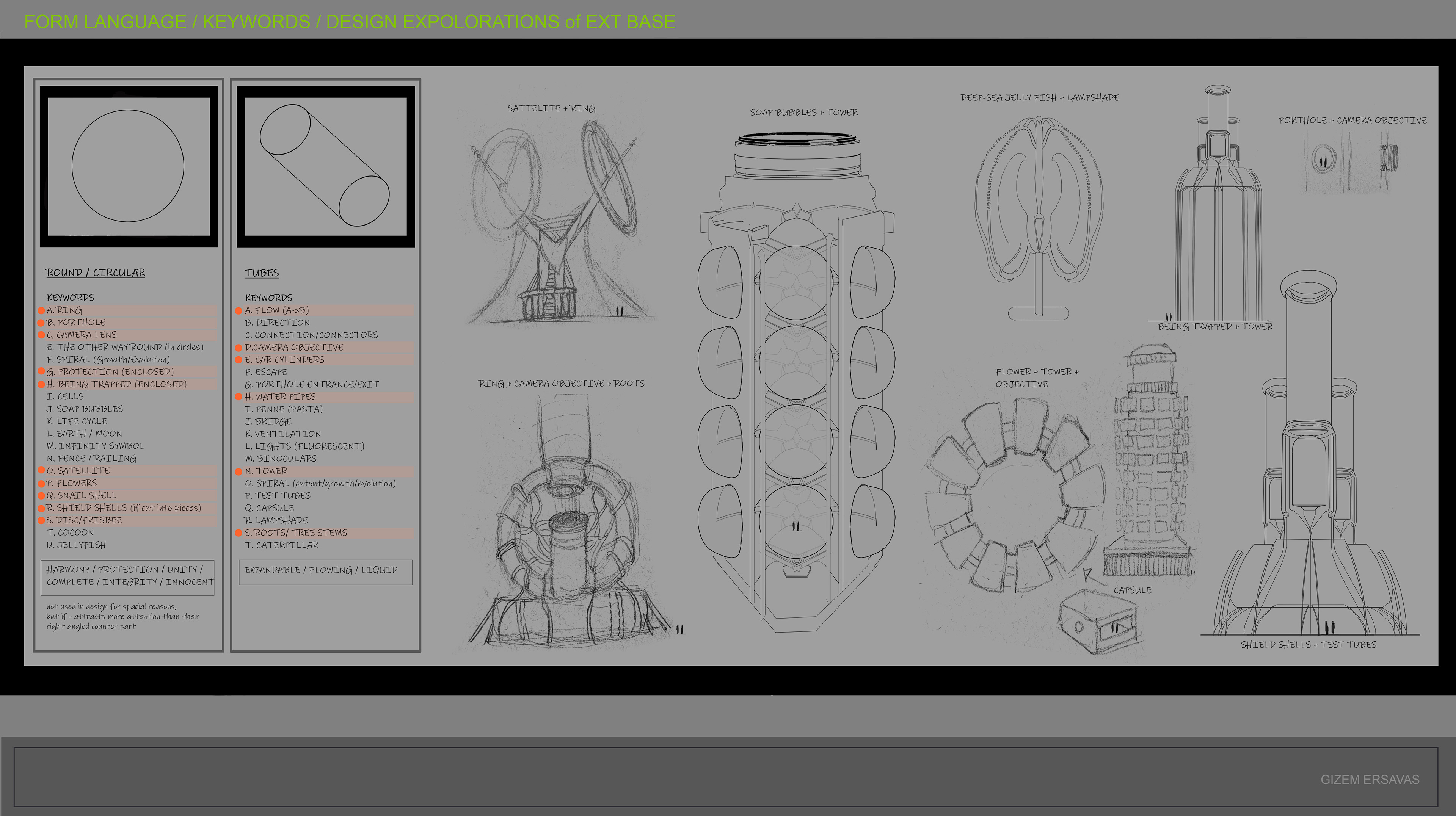 EXT BW Studies of Design Shapes 
(placing favorite design into an environment for further Exploration)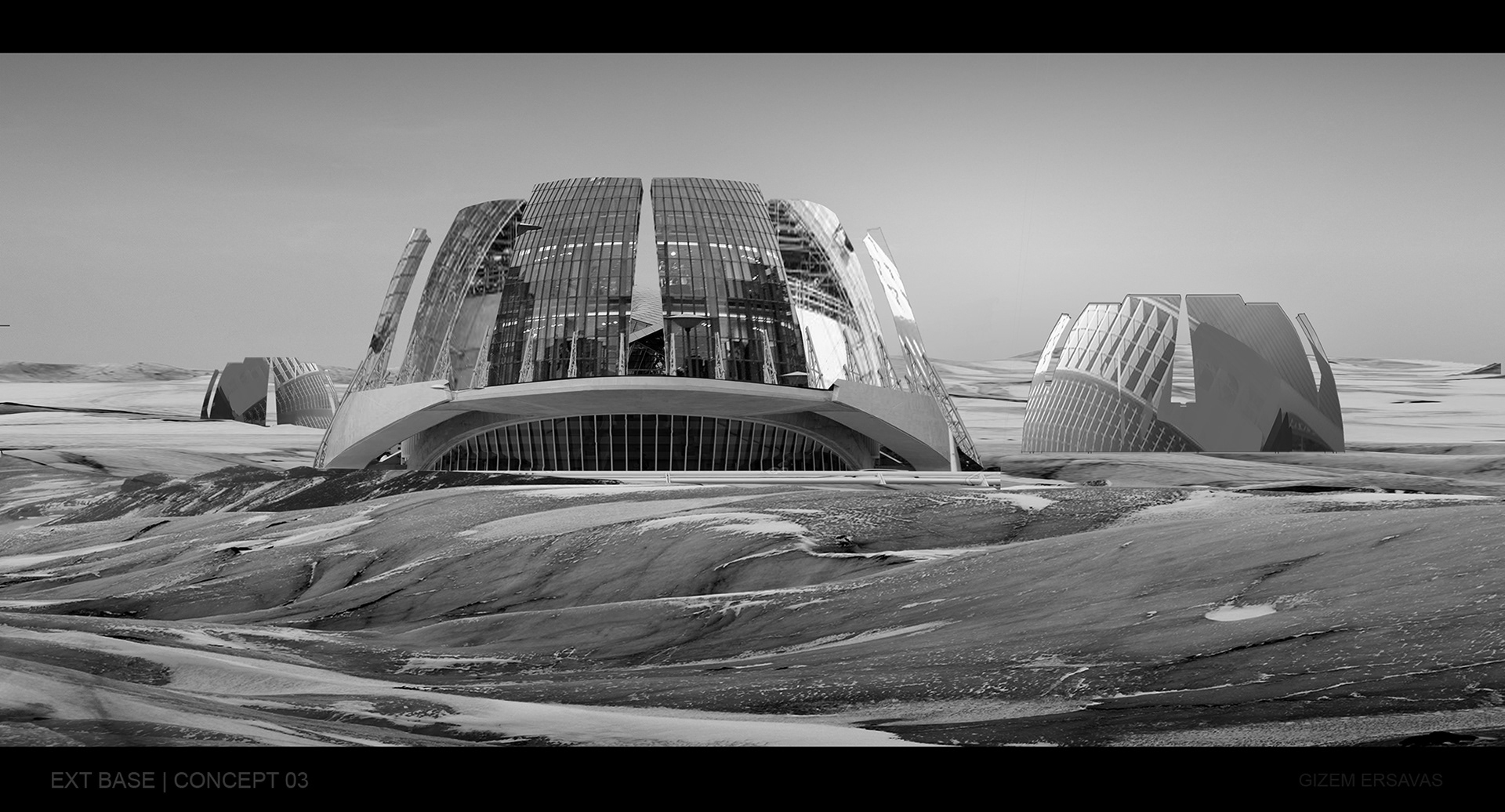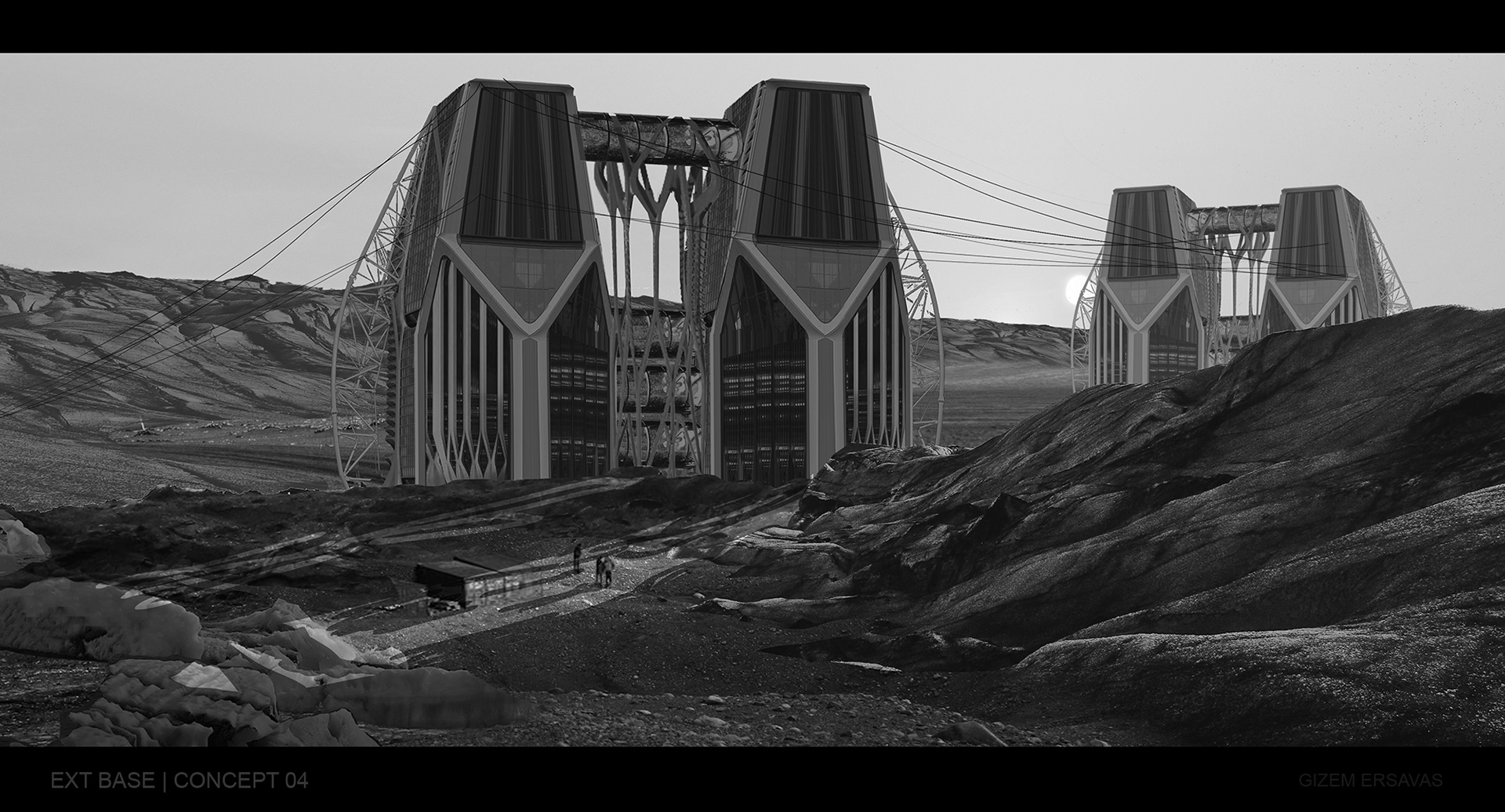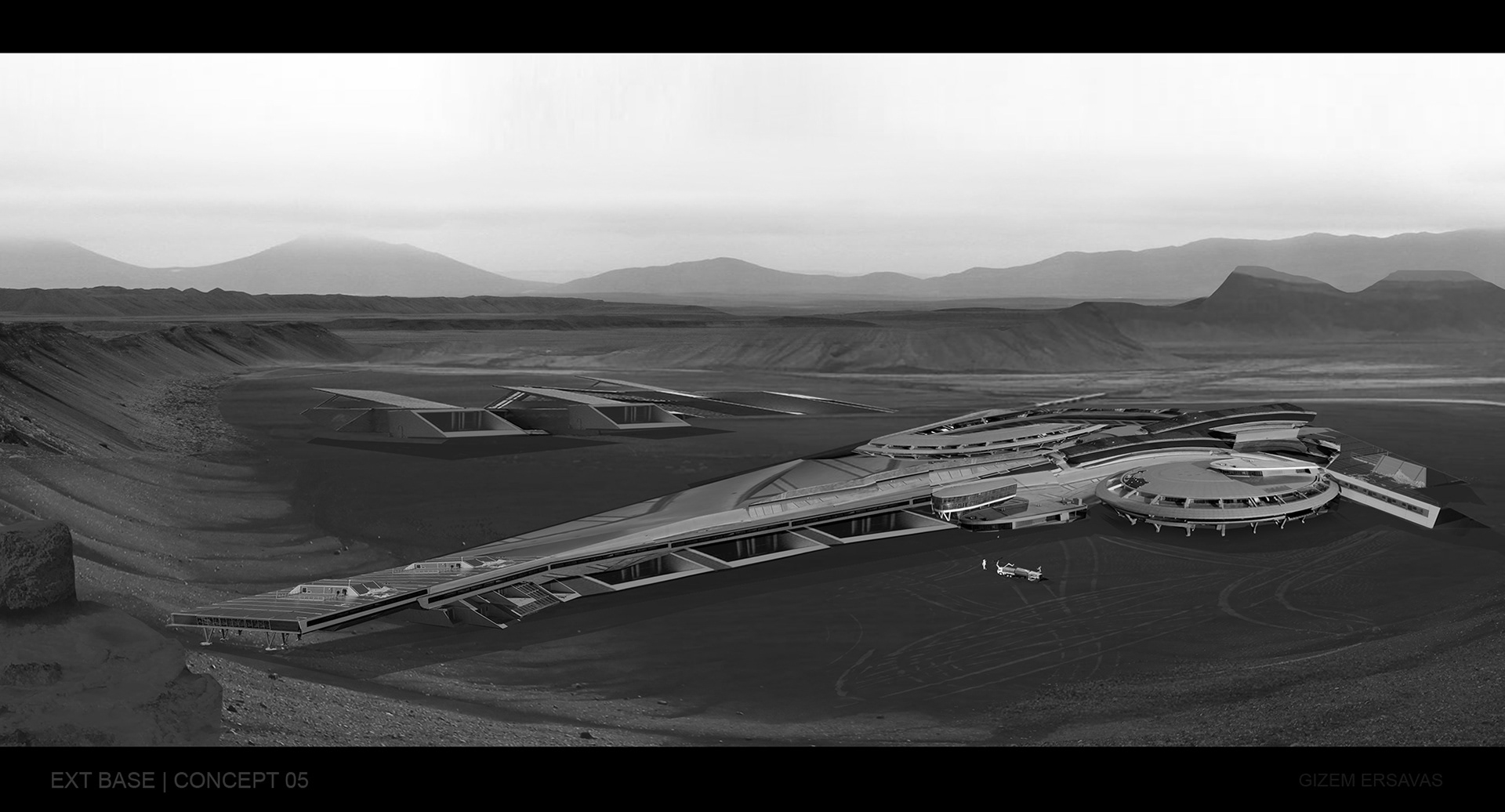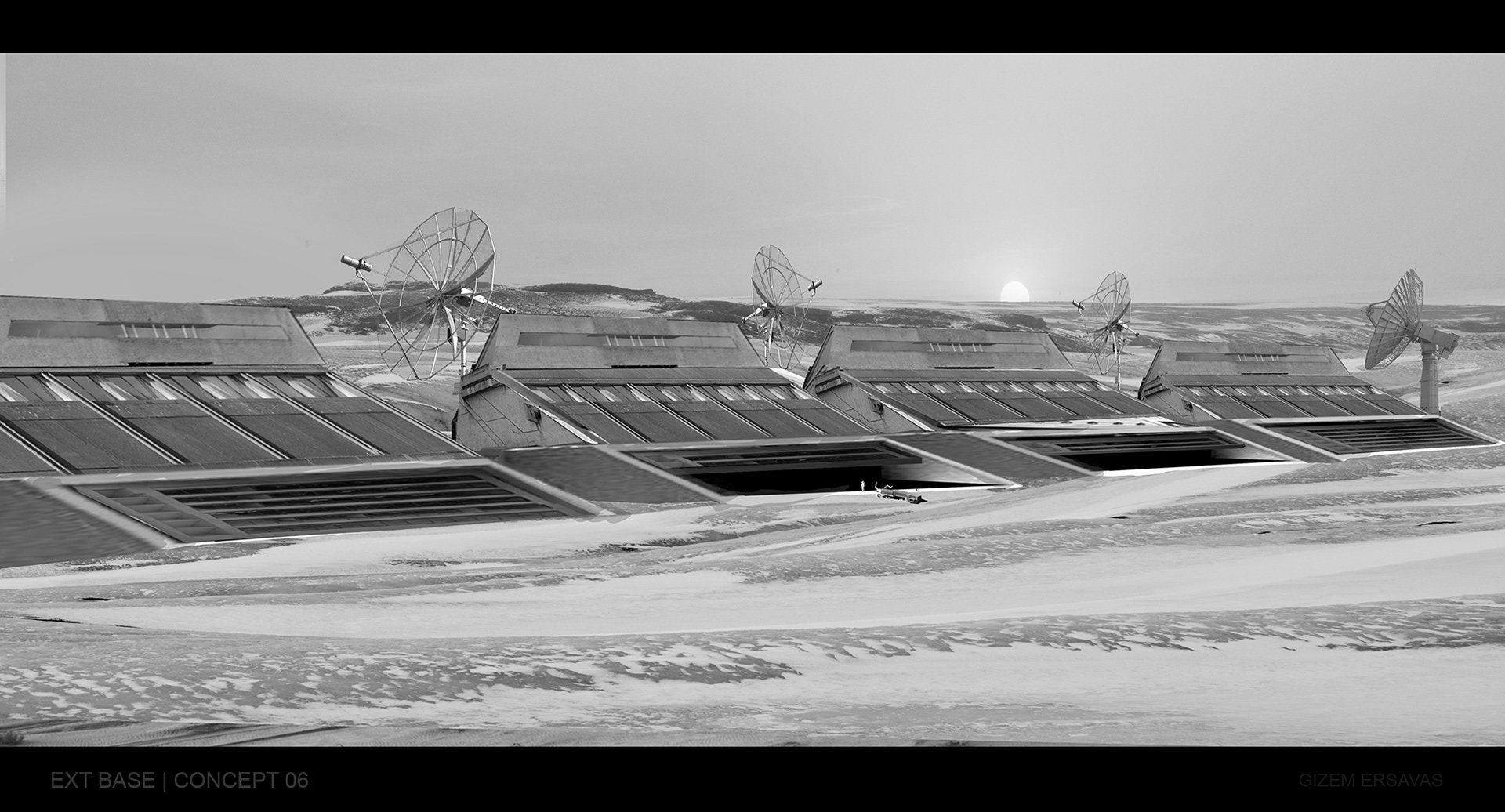 EXT Orthographic Design / EXT Mood Color Paintings
(further exploration of design shapes adding scale and details / adding designs into environments)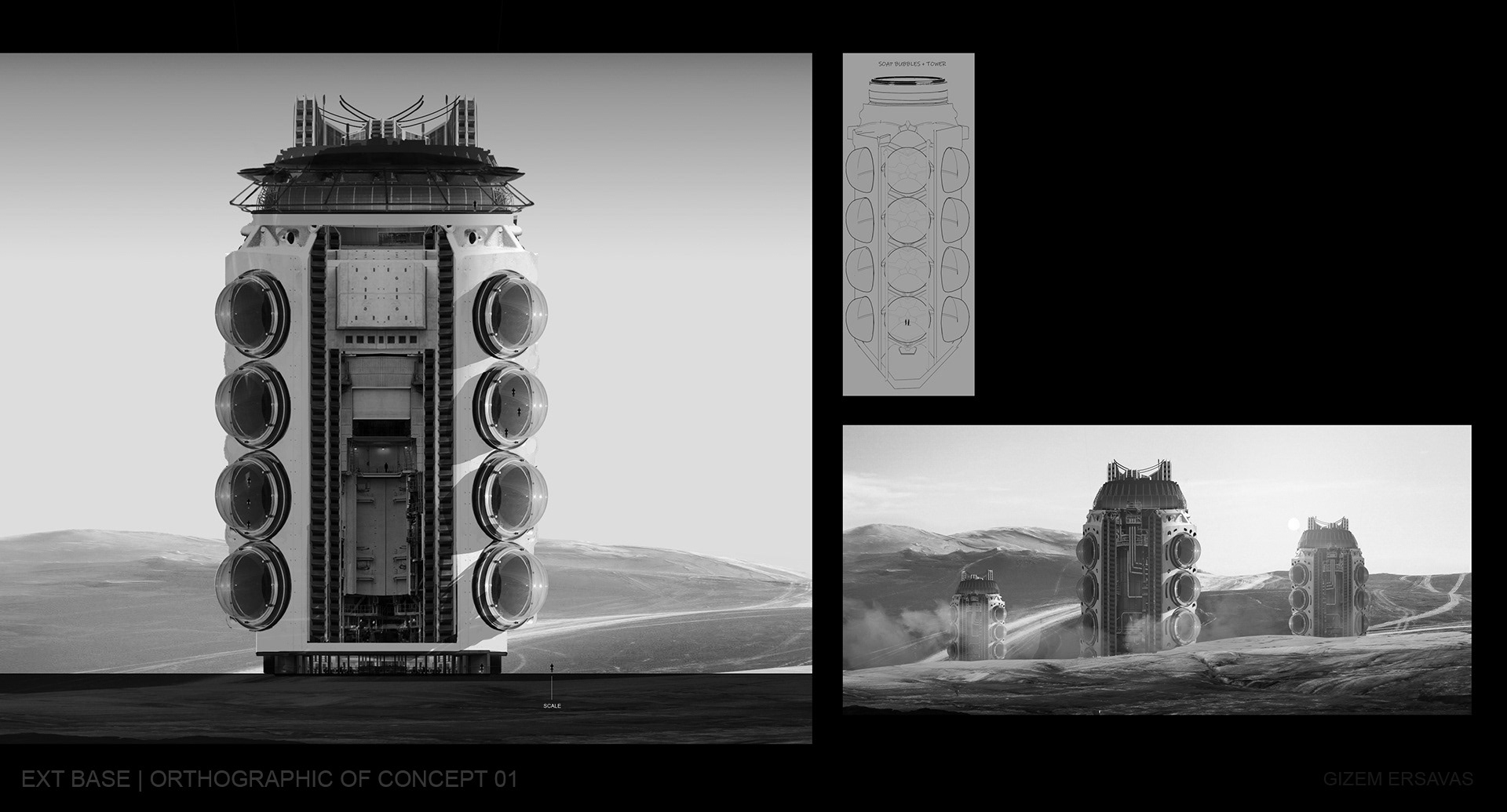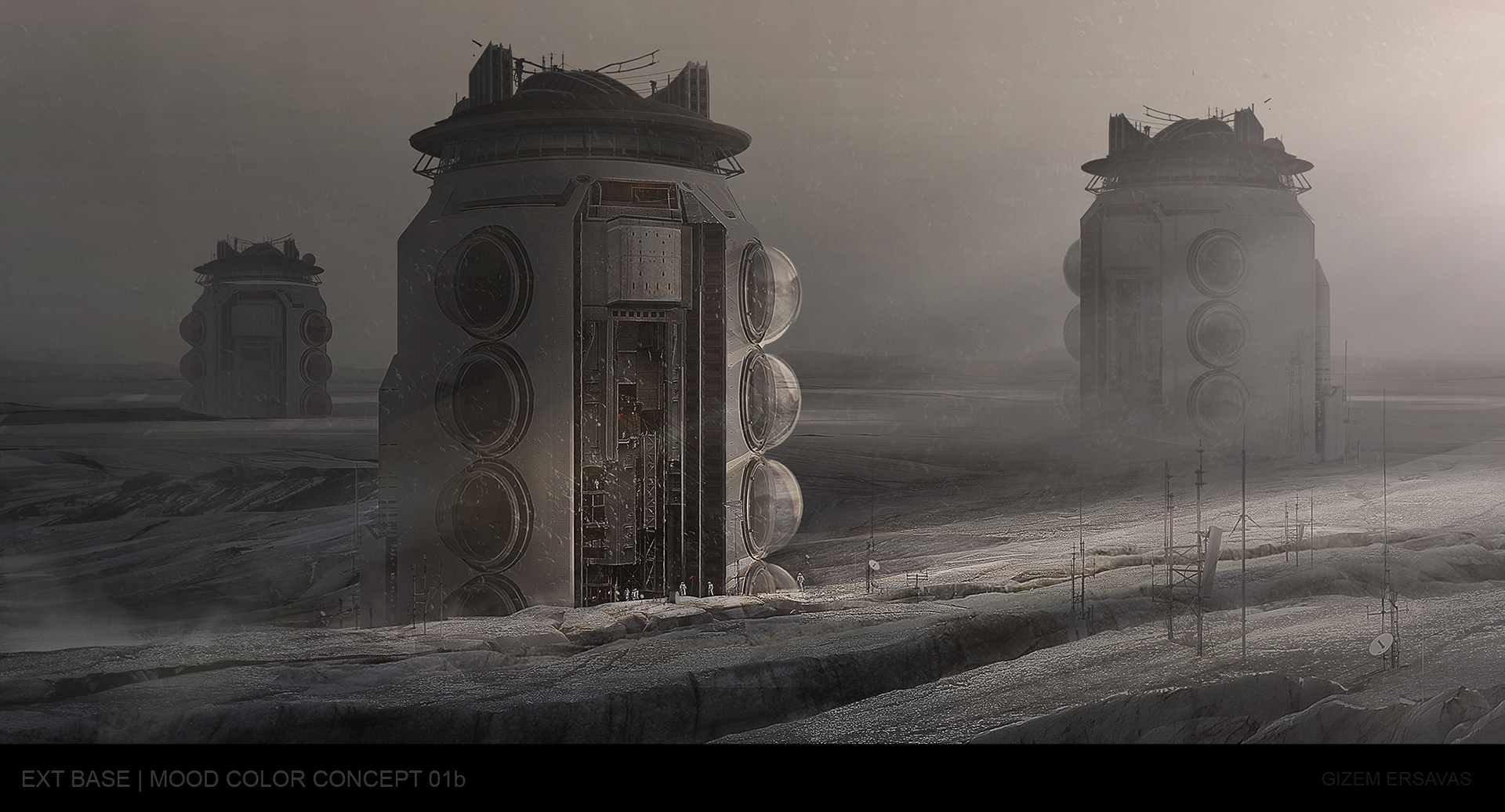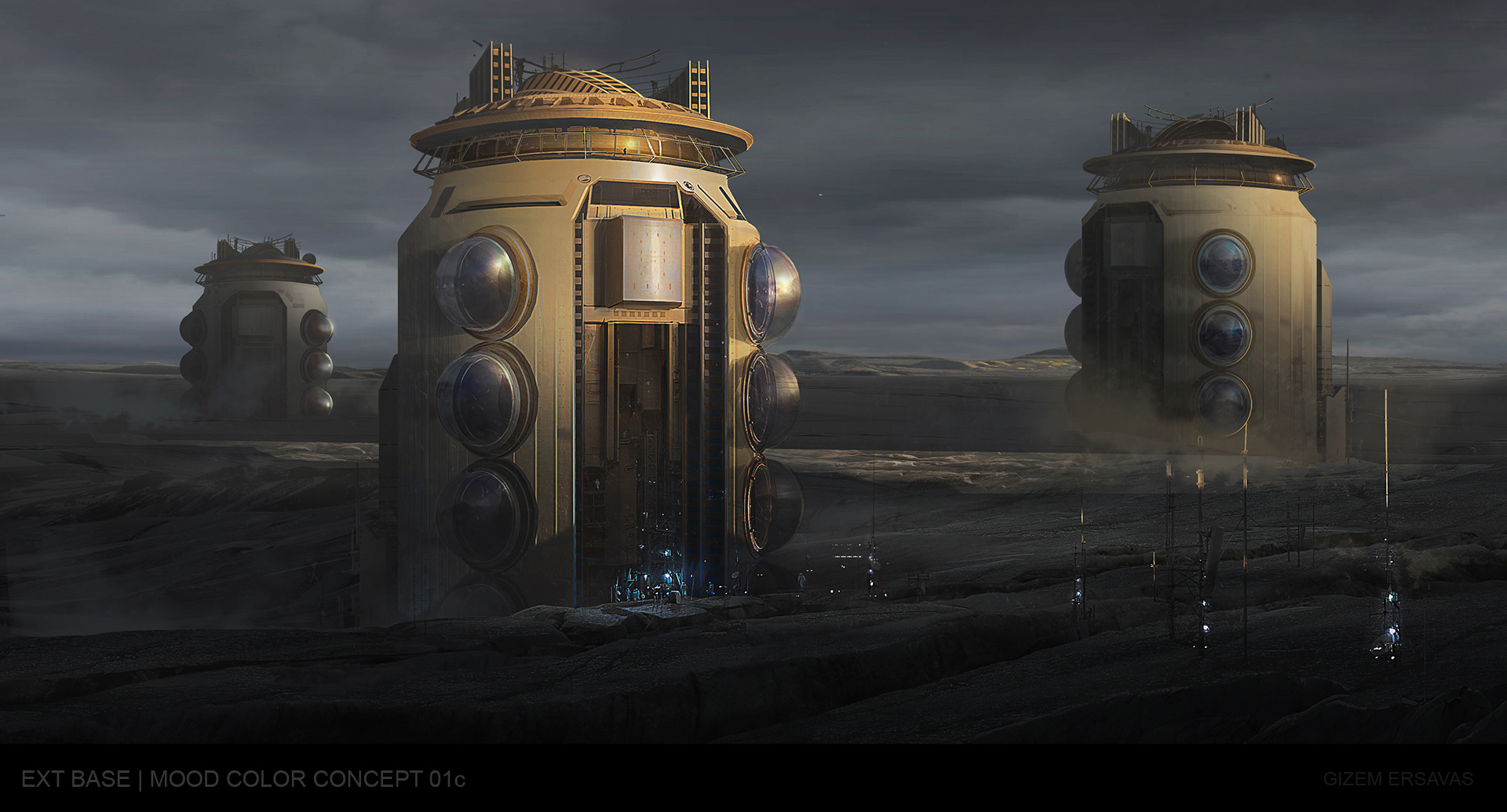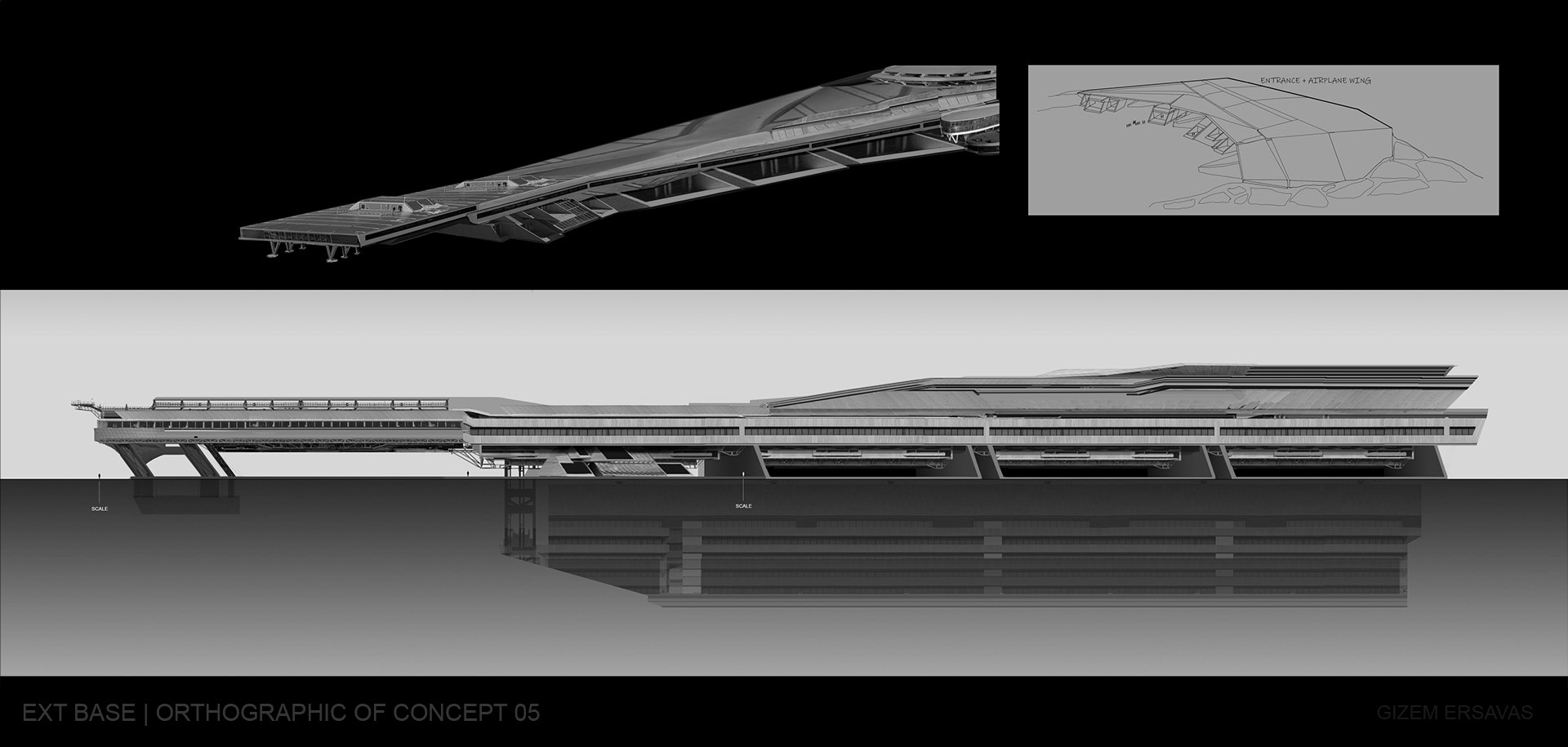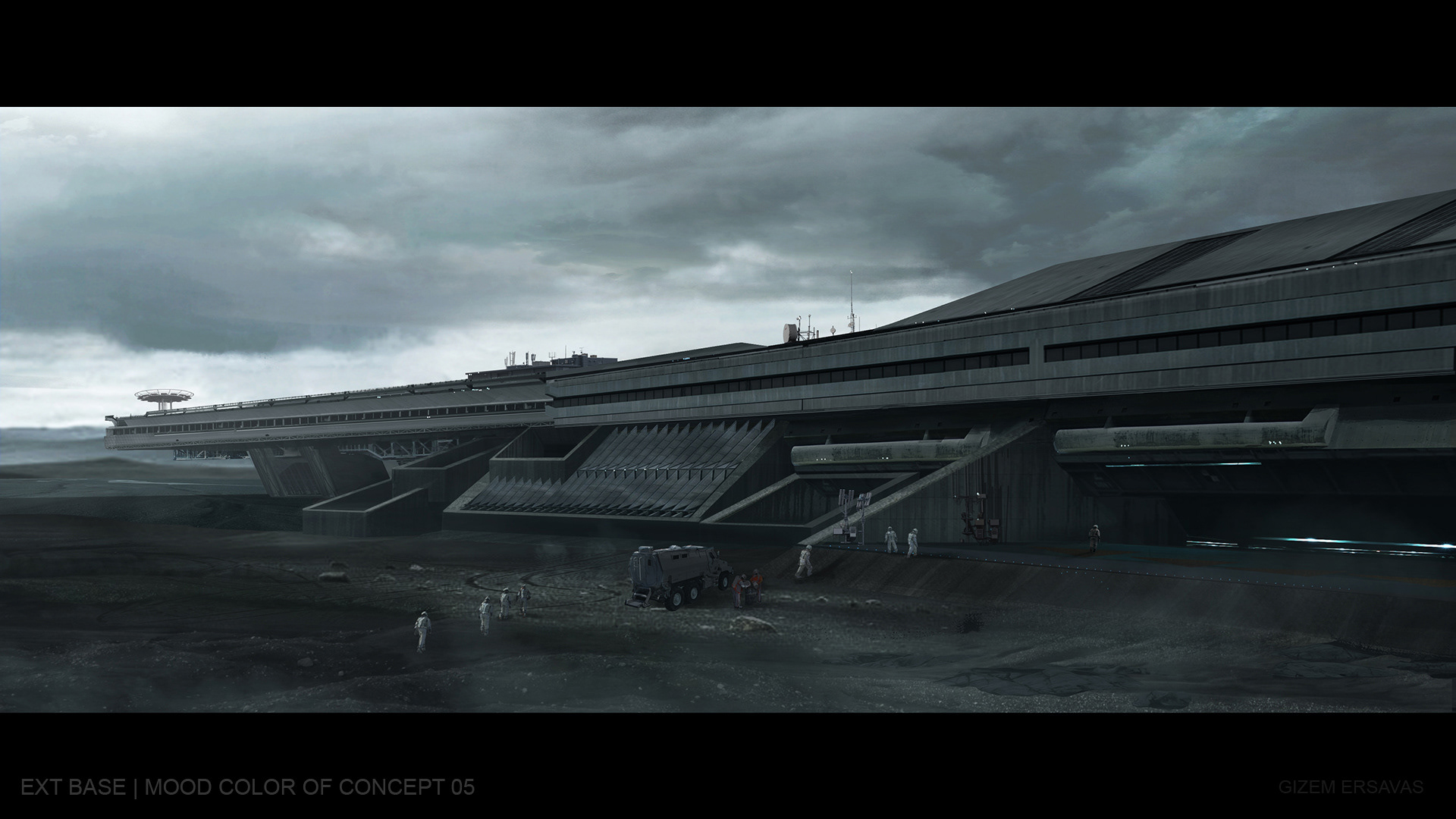 INT WALL PANEL Design Explorations / Form Language 
(50 designs experimenting with different shapes / create keywords / combine them)